Update The New York Times reports that NYC has yet another suspected case of the coronavirus. This is at least the third report of a suspected coronavirus patient in NYC or New Jersey.
The scares have made the sight of people wearing masks more common throughout the Five Boroughs.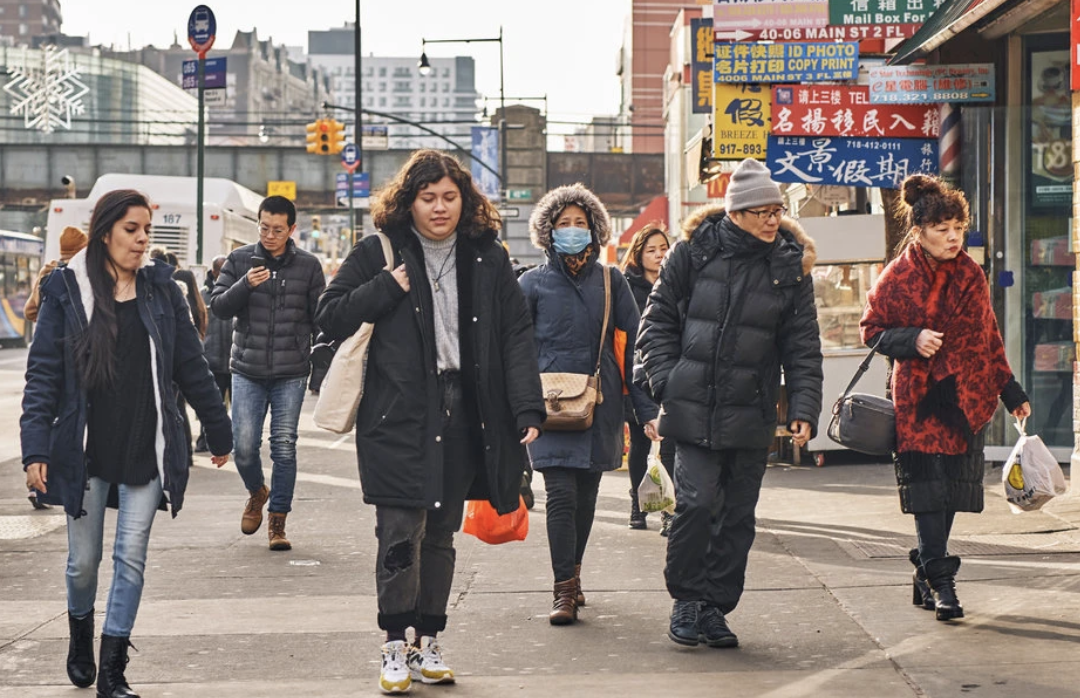 The suspected patient is in their 40s and recently returned from China suffering from telltale symptoms including fever, cough and shortness of breath.
.
The suspected virus carrier is undergoing testing at Bellevue Hospital in Manhattan.
NEW YORK CITY HEALTH DEPARTMENT TESTING PATIENT FOR CORONAVIRUS
NYC HEALTH OFFICIALS SUSPECT A PATIENT HAS CORONAVIRUS: NYT
NYC OFFICIALS AWAITING CONFIRMATION FROM FEDERAL AGENCY: NYT
SUSPECTED NYC CORONAVIRUS PATIENT IS AT BELLEVUE HOSPITAL: NYT
City health officials have been bracing for a case given NYC's large population of Chinese immigrants.
"An individual with a travel history to China felt unwell and sought help from a medical provider who promptly contacted the Health Department," said the health commissioner, Dr. Oxiris Barbot.
NYC has already struggled with outbreaks recently, including an outbreak of measles in the ultra-orthodox Jewish community.