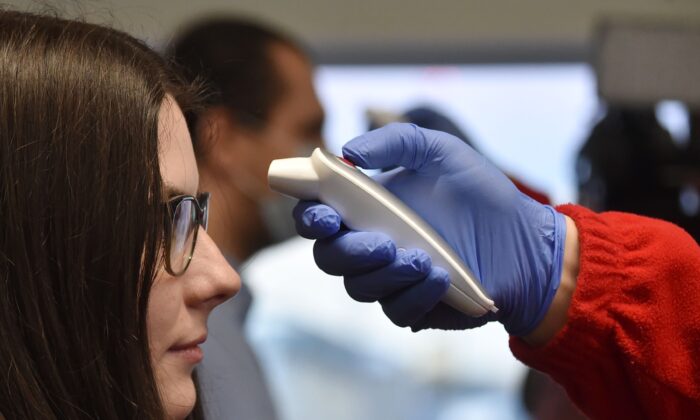 Source: Epoch Times Staff
Roughly two dozen countries around the world have taken precautionary measures to stem the spread of the new coronavirus as the death toll continues to rise.
Refresh for updates.
British Citizen Contracts Coronavirus Outside of China
The third confirmed case of coronavirus in the United Kingdom was not contracted inside of China, British health authorities said.
"The individual did not acquire this in the UK," England's Chief Medical Officer Chris Whitty said in a statement on Thursday.
The patient, whose gender and age weren't given, was being transferred to a National Health Service special facility.
"We are using robust infection control measures to prevent any possible further spread of the virus," Whitty said. The service was prepared to manage the confirmed cases and health workers are working on identifying any contacts the patient has had.
Whitty said that the new patient "acquired it in Asia but not in China."